A few nice metal grinding images I discovered:
Light fled the approaching storm pensively he passed below sentinel's watch into its maelstrom


Image by henk.sijgers (on when I can)
South shore of Lake Ontario
Rochester NY, Summer 2014
–
Panasonic GM1 camera
Panasonic 12-32 lens
–
Pixelmator
-DXO prepped base
-Topaz Impression soft light blend layer
-Topaz Glow masked linear light blend layer
-Sharpen sky blend layer
-Median blur ground blend layer
Nik ColorEfex (border, vignette)
Chantilly VA – Steven F. Udvar-Hazy Center – Curtiss P-40E Kittyhawk 03


Image by Daniel Mennerich
The Curtiss P-40 Warhawk was an American single-engine, single-seat, all-metal fighter and ground attack aircraft that first flew in 1938. The P-40 style was a modification of the previous Curtiss P-36 Hawk which reduced development time and enabled a rapid entry into production and operational service. The Warhawk was used by the air forces of 28 nations, including these of most Allied powers during Globe War II, and remained in front line service until the end of the war. It was the third most-developed American fighter, following the P-51 and P-47 by November 1944, when production of the P-40 ceased, 13,738 had been built, all at Curtiss-Wright Corporation's principal production facilities at Buffalo, New York.
Donald S. Lopez, Sr. ( July 15, 1923 — March 3, 2008) was a former U.S. Army and U.S. Air Force fighter and test pilot and till his death the deputy director of the Smithsonian National Air and Space Museum.
Emerging Tentacles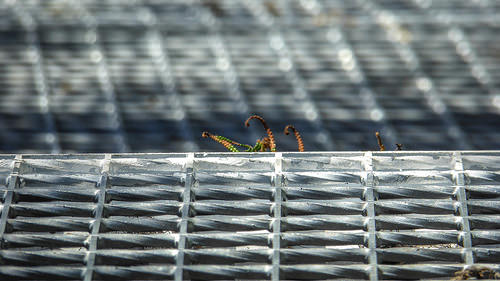 Image by Theen …
Grating more than a ditch in the bush, somewhere on North Head Scenic Drive with some curls of fern peeping over it. The grating was to give passengers alighting from the bus traction over a slippery bit.