A few nice id od China grinding images I found:
050723-F-9712C-063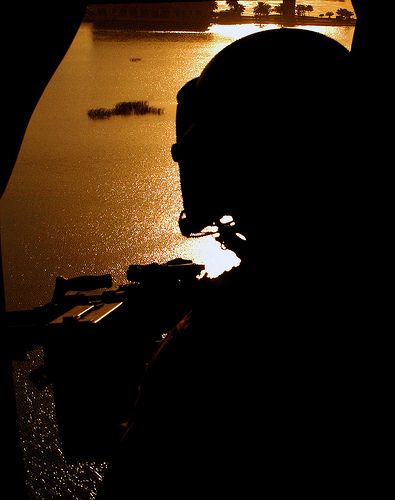 Image by U.S. Army Korea (Historical Image Archive)
US Army (USA) UH-60 Black Hawk (Blackhawk) helicopter gunner, Corporal (CPL) Christopher Mawhirter, with 3rd Aviation Brigade, 3rd Infantry Division (ID), looks out over the Tigris River in Baghdad, Iraq (IRQ), in support of Operation IRAQI FREEDOM. (USAF PHOTO BY TSGT RUSSELL E. COOLEY IV 050723-F-9712C-063)
To learn about the US Army in Korea, visit: imcom.korea.army.mil
For photographs from the US Army in Korea, visit: www.flickr.com/imcomkorea
Interested in working for the US Army as a Civilian Employee? Check out our overseas employment video at www.youtube.com/imcomkorearegion
These images are cleared for release and are considered in the public domain. Request credit be given the US Army and individual photographer.
Goldstein


Image by Jason OX4
The very word "war," therefore, has become misleading. It would probably be accurate to say that by becoming continuous war has ceased to exist.
– Orwell, 1984
Number of U.S. troops currently in Afghanistan: 100,000
Number of U.S. troops currently in Iraq: 46,000
Number of U.S. troops currently in Pakistan: at least 200
Number of Tomahawk cruise missiles fired into Libya: 112
According to a 2010 report by the Washington Post, approximately 13,000 American special Operations forces are deployed to 75 countries, including 9,000 in Iraq and Afghanistan. 'The Obama administration has rejected the constitutional executive authority claimed by Bush and has based its lethal operations on the authority Congress gave the president in 2001 to use "all necessary and appropriate force against those nations, organizations, or persons" he determines "planned, authorized, committed, or aided" the Sept. 11 attacks. Many of those currently being targeted, …"particularly in places outside Afghanistan," had nothing to do with the 2001 attacks.'